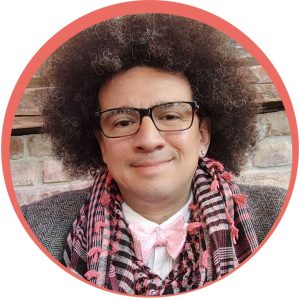 Raúl Alberto MORA is an Associate Professor at the School of Education and Pedagogy at Universidad Pontificia Bolivariana in Medellín. He is a researcher at the Pedagogies and Didactics of Knowledge research group and chairs the award-winning Literacies in Second Languages Project (LSLP) research lab. He has served as visiting professor and scholar at the University of Białystok in Poland, Universidad de Guadalajara in México, and the University of West Bohemia in Czechia, as well as several universities in Colombia. He has guest lectured at universities in Colombia, Spain, Brazil, the United States, and Norway.
His current research explores second-language literacies in urban spaces and gaming communities, the pedagogical implementation of alternative literacies in second-language education, and the need for critical frameworks for English Language Teaching and plurilingualism in and from the Global South, topics he develops with his team at LSLP. He also studies how different languages are reinventing the notion of literacy as an epistemological and instrumental construct, being recognized as one of the key scholars in the field in Latin America. As a qualitative researcher, he is interested in the use of polyangulation as the way to envision data collection and analysis, especially when working with research teams, and has explored the use of gamification theory to rethink research design.
Dr. Mora holds a B.A. in Modern Language Education from Universidad Pontificia Bolivariana, an M.A. in Teacher Education, and a Ph.D. in Language and Literacy, both from the University of Illinois at Urbana-Champaign. He was awarded a Fulbright Graduate Scholarship to pursue his M.A. at Illinois and is a member of The Honor Society of Phi Kappa Phi since 2009. He was selected as the 2019 winner of the Divergent Award for Excellence in Literacy in a Digital Age Research in recognition of his contribution as an international scholar to the field of literacy. The Literacies in Second Languages Project also received the Divergent Award for Excellence in Literacy in A Digital Age Research Implementation in 2023.
To learn more about Dr. Mora's research with his team, visit https://lslp.org